♫ If I were a rich girl . . . ♫ 
I would buy all of these awesome clothes!!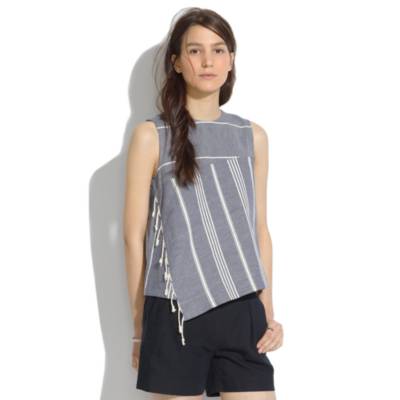 You probably wouldn't guess it by my everyday looks, but my personal (ideal) style is SOOOOO pricey! While I do enjoy thrift shopping here and there, it's not my favorite venue for clothing. I much prefer vintage clothing that's sold in a way that I don't have to dig through bins and racks. Actually, I think Cher Horowitz had it right with that computerized closet (AMIRITE??). My favorite way to shop is actually online through shops like Etsy and Mod Cloth, but WOAH DANG are those places pricey!! Other places I love that are pricey . . . ProjectX and SOUL CYCLE. There are many key pieces that catch my eye, but seriously, check out these prices on some of my faves at SOUL CYCLE:
I'll admit, from time to time, I will spend the hefty fine on the glam goods. For instance, I dropped a pretty penny on this puppy:
Okay, so to me, a pretty penny sounds like $35.75. I realize that doesn't sound like much, but for a girl who grew up in her brother's hand-me-downs and Wal-Mart gear, it totally is. However, I just couldn't resist ProjectX goods. They only create small batches of their gear that sell out like hot cakes! I'm still holding out hope that I'll get the jump on this one that will be in their web store next week:
One of the constant things I have to remind myself when shopping in schmancy stores is that,"It will still be there and eventually will go on SALE!*" As I was scanning the interwebs, drooling over all of these wondermous finds, I couldn't help but think long and hard about something that really hits home for me. You see, I often point the finger and laugh at the fact that my siblings have expensive taste in entertainment, accessories, hair products, clothing, tech gadgets, and eateries . . . all the while I am just as guilty. Exhibit A:
Who knew that web browsing could lead me to realize that I am, in fact, a "holier-than-thou" snob when it comes to comparing my life to my siblings. I realize that as I walk into this year of WHOLEHEARTED living, I need to let go of playing the comparison game with my siblings. For many of my friends, the Judge Judy game comes in handy with others in society that seem more elite, or others who parent differently, or politicians. For me, it's mostly just with my family . . . and even then, mainly my sibs. It's easy with them—we've lived our entire lives together. We get on each other's nerves so well. We know exactly how to get the other to smile after we've upset them. We all know how to survive on next-to-nothing, and we each have lofty goals of a "better life." One thing I'm challenged with is learning to give up that game with my family. I've spent years differentiating my family members from myself and because of that, I've forgotten to accept and rejoice in the things that we DO have in common. Another challenge is learning to balance this "better life" idea and applying it not to the 'someday future', but to the present. I want to be able to wake up every morning accepting that this IS the "better life" now simply because God, my family, and my friends are a part of it! Now I'll have the chance to do that with one less 'plank in my eye.' 😉 Something I really enjoy about shopping is being able to take time through every purchase debated to reflect on the value of people and character over the value of possessions. I enjoy learning daily just how much of a RICH GIRL I really am! I am rich in love, family, friends, faith, hope, and life ! . . . of course, it doesn't hurt that these cute items will also be a part of my life next week when they come in the mail:
hehehehhe!
Oh how I do LOVE a good sale!
More than I'm looking forward to stocking these in my closet, I'm looking forward to being back home next week—back to my roots and my family that loves me and fuels my life! I'm also thankful that I had a chance to analyze this issue BEFORE I go home, so that my time there will be even more meaningful!
*does not apply to ProjectX gear 😉